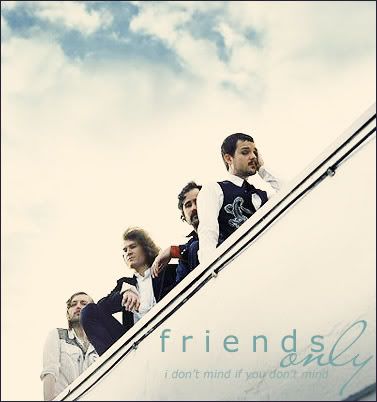 It's not that I have any creepy stalkers, but I've decided to make this journal 'Friends Only'.
Really, I just wanted to make a Friends Only banner.
Some posts involving icons may be left unlocked.
If you'd like to be added, leave a comment and I'll add you back. I won't bite, I promise. :) Just so long as you:
[x] Aren't a basher. No one deserves it. We all have enough troubles as it is, and my journal isn't going to be a place for it.
[x] Respect the fact that I may have different opinions than you do. Agree to disagree.
[x] And aren't scared of slash.
Tags: f-only
Faerie is Feeling::
groggy
Grooving to:: Nothing